About Holes and Waves
Holes and Waves is the fourth solo piano release of Johan Bakker, stage name Jsolco.
Holes and Waves is a 3CD release. Jsolco recorded two discs in the summer of 2015.
He spent 6 hours in the Powersound studio in Amsterdam and worked on a Steinway grand piano.
Jsolco's work is a mix of improvisations and half compositions; it is never the same thing twice.
The third disc is a bonus disc. Jsolco remembered that he recorded piano music in 2008 and 2009, on an Ibach grand piano in Nijmegen.
After a search he found more than 2 hours recording, enough for one extra disc.
On track 24 you will hear a short comment at the end of the track.
Jsolco talks to himself, saying that the easiest music is the most difficult to play.

The title Holes and Waves is a result of an evening's lively discussion in a pub between Jsolco and his friend Hans Bekkers.
First of all, it refers to the piano music of this release. Between the music notes, chords and sounds there is a lot of time and 'emptiness'
— these are the 'holes'. In Jsolco's music, the reverbs are sometimes more important than the sounds between it.
On the other hand, like lots of minimal music, in Holes and Waves piano sound waves weave constantly and repetitively
in the (mostly long and extended) tracks. Listening to the CDs is a pleasant journey that allows you to forget your daily concerns.
It must feel like relaxing in a hot bath.
There are more associations possible with Holes and Waves.
Not long ago we discovered the first soundwaves coming from black holes in the universe.
Maybe Holes and Waves is a tiny nano attempt to make contact with them. Indeed, these tiny answers are referenced in most of the track titles.

The idea of producing new piano music and recording it started after some personal experience Jsoclo had,
and after he listened to the track Horizon by Ralph Zürmuhle.
That power of simplicity in that track is the same keynote and personal drive in Jsolco's piano music.

After the tracks were recorded, a listening panel gave feedback.
Thanks to that panel: Erik Peperkamp, Floris Gerts, Hans Bekkers, Rineke Leurink and Nelle Brus.
Also thanks to Mia who was very helpful in choosing the artwork.
The artwork images are in fact derived from a wool felt image created by Mia.
Finally, thanks to Ben Goossens for his help in overcoming some technical problems editing the music.

Producing a new CD release is maybe a stupid thing to do these days.
Because of all the free music on the internet, people don't really buy CDs anymore.
That's why Holes and Waves is a limited edition, with only a few hundred copies, so it is a collectors' item.
Furthermore, it is an artistic statement and a gift for friends and loyal fans.
For Jsolco, it is the many downloads that make his piano passion worthwhile.
Johan and Pompe Disease Johan and the Movie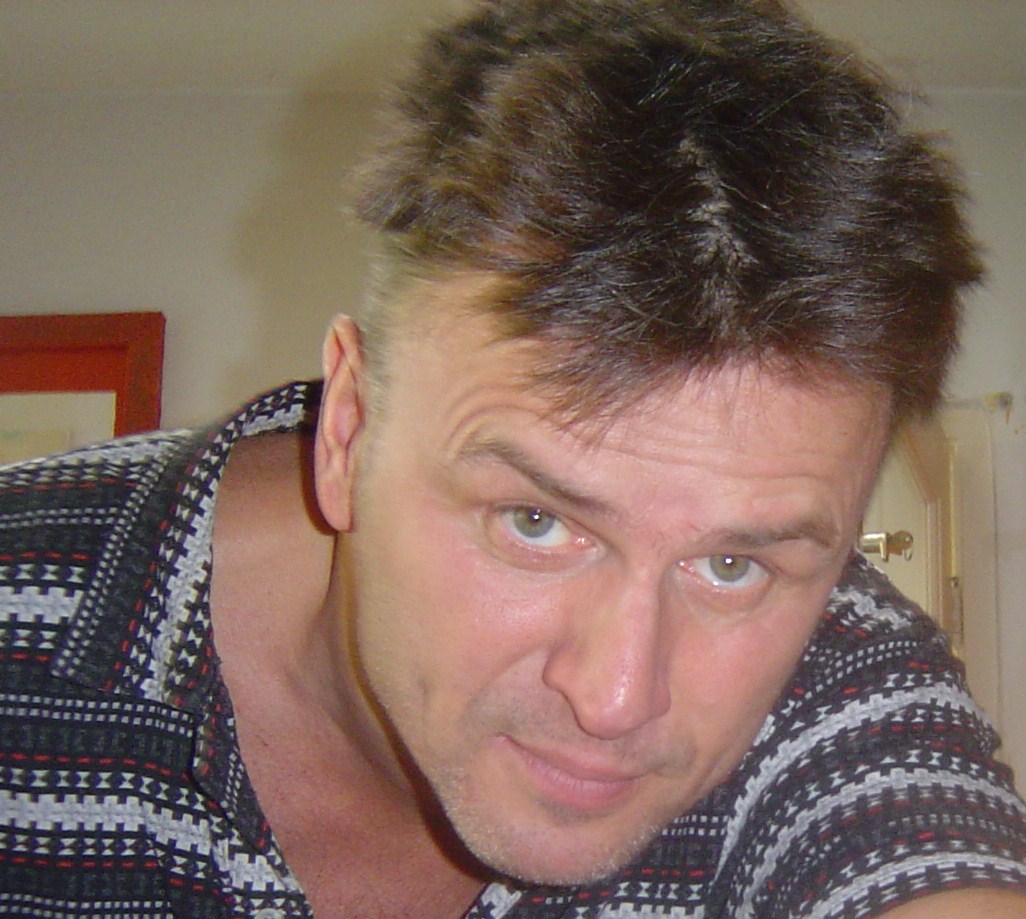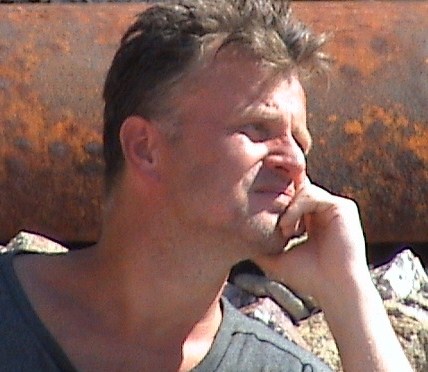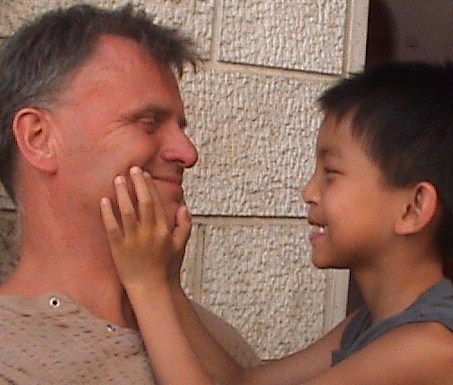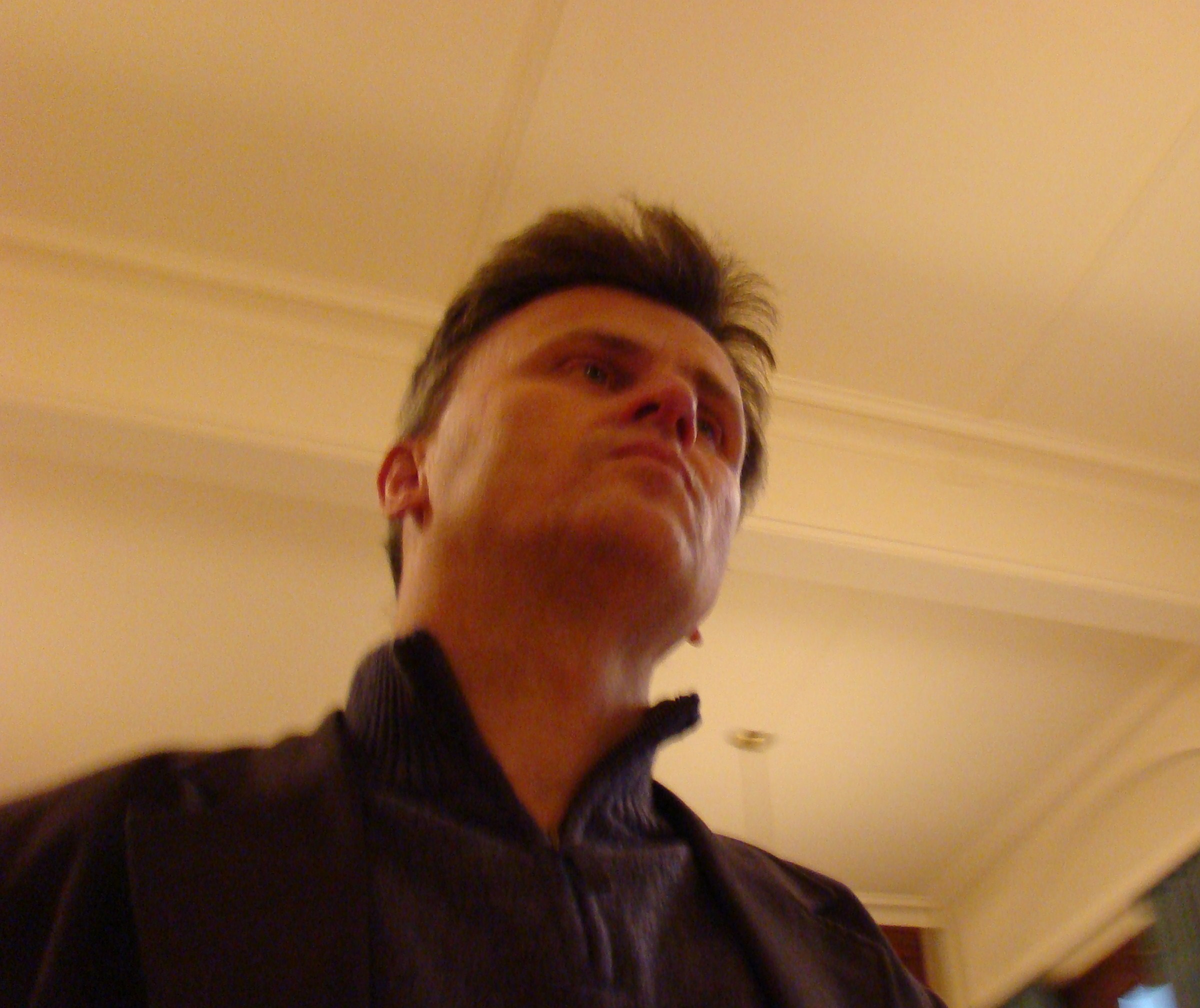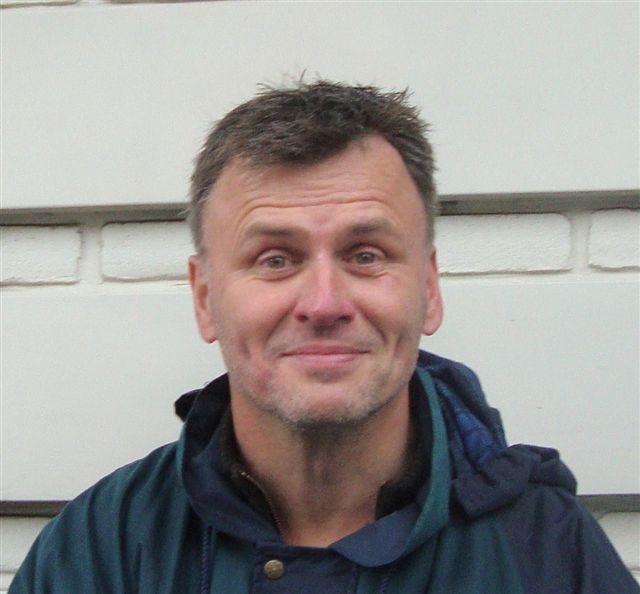 Artist Description
'In spite of the Pompe Disease my fingers still enable me to play...I will be back..' (2005)
'I can play Concerts again..' (2007)

Kathy Parsons, Aug. 2006 (www.solopianopublications.com): Concert for Civilization / Nient' altro che un sogno, is Johan Bakkers third solo piano release and shows a great deal of artistic growth since his previous Whisperkiss (2000). The translation of the subtitle for the album, Nient altro che un sogno, is Just like (in) a dream. Nothing more. A fluid, dreamlike quality is present in all of the music , which was five years in the making. This CD has been chosen as the soundtrack for an international film being produced by Odelion in Paris.

Concert for Civilization is a very stirring musical work of Art that combines classical, new age, and ambient stylings in a deeply personal way.

Im thrilled to know that Johan Bakker will be able to continue sharing his music with us! This CD is available from cdbaby.com and amazon.com. Recommended!

Sadly, the Dutch artist has been suffering from Pompe disease, which causes progressive muscle weakness and a great deal of pain. The creation of this album was Bakkers way of dealing with the situation, unsure of how long he would be able to keep playing the piano. The music is understandably moody, but doesnt convey despair or panic. It feels more like an open and heartfelt dialog with the piano , a trusted and beloved friend and comfort. Until recently, Bakker was unable to sit at the piano for more than five or ten minutes without a great deal of pain in his shoulders, arms, and legs. Happily, he is now using an experimental drug that is bringing tremendous improvement, allowing him to play pain-free for a longer and longer time - wonderful news indeed!"


Playing the piano is the best way for me to relax after a busy day. Or just to create a very sensitive, save moment and place for myself. My music is a mirror of my personal emotions. So it is a view of the soul. In the feedback on my CD 'Het Verlangen' people mention often the sensitivity of the compositions. That's the biggest compliment I can get and it motivates to continue discovering the piano. For me 'the melody' is the most important part of the composition. I like to create 'melodious melodies' with a melancholy atmmosphere. I'm not really interested in technical virtuosity, because I believe that a kind of simplicity has even more emotional power (Erik Satie is a good example). The CD 'Het Verlangen' is a collection of 21 results. Three compositions are improvisations (Sultry suite no.1 and no. 3, Winterclouds and exhaustgases no.1).

I recorded them at once. Other compositions are meaned to play in an exact way, but I always vary. Love and Sorrow is a composition also played by full Orchestra: the first time has been an overwhelming experience. Half of my piano-compositions (filled up with other compositions of my hand) have I arranged also for the Dutch Saxophone-quartet 'Schemerwerk' (Twilight-work) Unfortunately :the quartet passed away... The music is recorded but it is a collectors item. Some of my improvisations are lucky shots. I haven't (yet) been able to play them again... But I'm very satisfied with those 'shots'. On my next solo recording (title: Emotions). I'll present five of them. On this second solo CD you will hear more compositions in 'majeur' and always with a powerfull melody and a melancholy atmosphere. I also have put a lot of energy in composing longer pieces (two of them are more then 10 minutes) with a intense melodious construction. But that is for 'later on'. You can hear it yourself. Later.

'..My health is stable since 2007, thanks to my orphan drug..'
(Johan Jsolco, 2015)
Musical influences and similar Artists

I can't say by whom I'm influenced in special way. I can mention: The Koln Concert (Keith Jarret) and Canto |Ostinato (Simeon ten |Holt). I always liked all kinds of music with strong and passionate melodies. In the feedback of my CD Het Verlangen people pointed at influences as David Lanz. George Winston, Philip Aaberg, Asha, and others. So I bought their CD's and I started to listen to these pianists. I've learned from them. Nowadays I love to listen to Nils Frahm and Ludovico Einaudi. Its inspiration for me. 'Horizon' from Ralp Zurmuhle inspired me to compose and record Holes and Waves. At the other hand I can't play like them. I have developed my own style and technique. I can't change it. And to be honest: why should I !? That's what it makes different.



Artist History

I had half a year lessons on the piano when I was very young. I wanted to be clown, so I got on with studying clarinet. When I was 15 years old I started playing piano in an intense way, on my own. Always listening to music, not with sheetmusic. When I was 18 the Dutch concertpianist Frits Jellema (Conservatorium Arnhem) 'discovered' me and teached me one year essential basic rules and techniques to improve myself. My first (CD)-recording was in the end of 1995. My next recording will be at the end of this year, or the beginning of the next millennium. I like to do everything myself. The first reason is that everything is so personal. It is my way to bring a message or to share it with other people. Is is an emotional story, not a commercial one. The second reason is, that I'm an artist, in more than one way. A real artist is opinionated, isn't he ?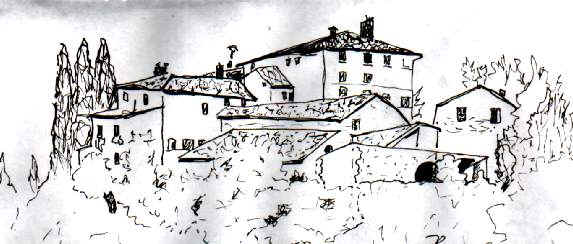 ..'landscape dreaming' in Italy.. music and inspiration ..come in un sogno....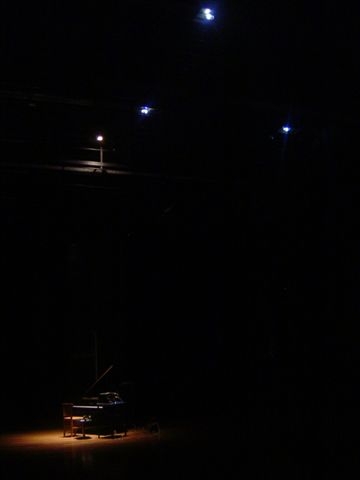 Recording in the LUX-concerthall Nijmegen Summer 2004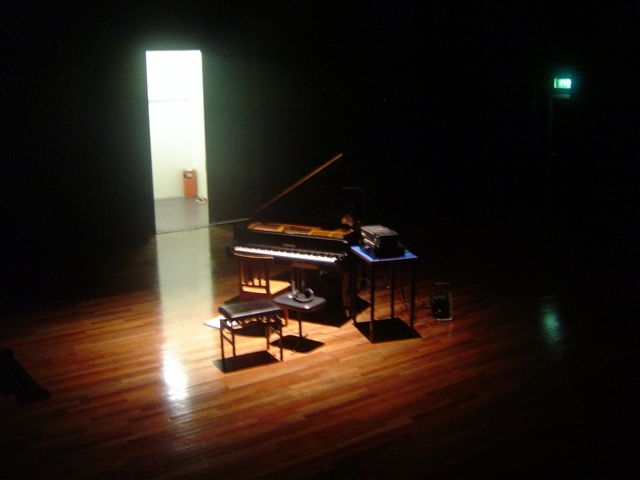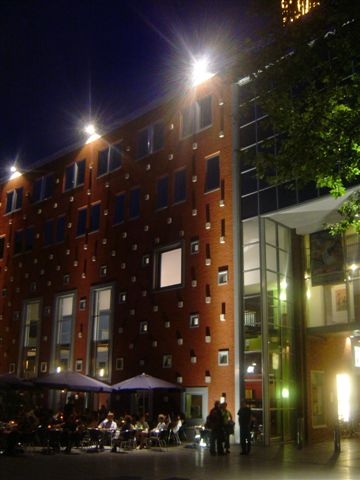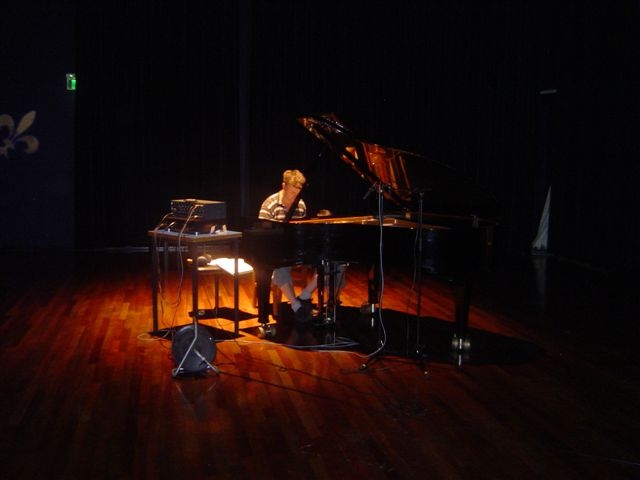 Technical information
The rights on my compositions are reserved by Stemra in the Netherlands. I did the recording of 'Het Verlangen'all over the year 1995 at home, with a Sony DAT-recorder and a Aitai DMV-100 and an AKG D 2000 C microphone. I played all the music on a beautifull and warm sounding Grotrian Steinweg Grand piano out of 1880. After I finished the recordings the music is mixed and mastered by Ton Gelsing from the AMMIX-studio in Nijmegen. Channel Classics in Amsterdam has produced the CD. I made the photographs and design myself. There is no other distribution of the CD than this page on internet. The information and text on the booklet of the CD is in Dutch. Maybe a second printing is necessairy somewhere at the end of this year. In that case I will exchange all the text in English.
Whisperkiss and Concert for Civilization are recorded and edited by AMMIX and New Road Music in Wychen, Netherlands

Johan Jelle Solco Bakker

My hometown Nijmegen:

…. and the river


---
Nijmegen by unknown painter around 1890:
---
Nijmegen anno 2009: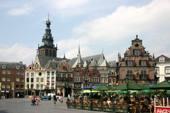 ---
Nijmegen by Lieve Pieters Verschuiver around 1670:

---
| Home | Piano Radio | Video | Listen Downloads | News / Concerts | Guestbook | Albums | Free | Chat | Johan Gallery | Comments / Reviews | Related |
Johan JSolco Bakker Official Website